A Basq Kitchen Redondo Beach
A Basq Kitchen Redondo Beach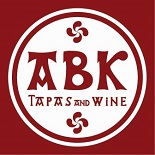 Address:
136 N. International Boardwalk
Redondo Beach, CA 90277
Phone– 310-376-9215
Hours:
Mon-Tue- closed
Wed-Thu- 3pm-9pm
Fri-Sun- 12pm-10pm
Description:
A Basq Kitchen Redondo Beach is located on the Redondo Beach Pier. The restaurant is based loosely on the famous 'pintxos' (tapas) bars of San Sebastian. A Basq Kitchen (ABK) draws upon generations of fishermen, shepherds, cheese-makers and chocolatiers for their inspiration and interpretation of traditional favorites.
Cuisine:
Spanish Tapas, wine
A Basq Kitchen Redondo Beach Menu:
Potatoes Bravas- Crispy young potatoes in spicy garlic and tomato sauce. $3.50 (add garlic and cheese $0.50.)
Spanish Spiced Olives- Selection of olives in our very own marinade. $4.00
Tortilla Vasca- Flat potato, onion, txistorra and piquillo omelette served on a toasted baguette. $4.50
Eggs Benedict- English Muffin, Canadian bacon, poached eggs, homemade hollandaise, has browns, fresh, berries $10.50
Croquetas de Jamon or Bacalao- A golden breaded coating with a creamy ham or cod (traditional Basque) filling. $5.00
Cheese Board 'Gasnak'- Chef's selection of three chesses, pickled vegetables, bread, fig jam, mixed greens and mustard. $6.50
Embutidos Selection- Cured meats, pickled veggies, fresh bread, mustard. $6.50
Pan con Ajo- Plancha-toasted bread with garlic, olive oil and parsley. $3.00
Tapas Sampler- A selection of our favorite tapas! Tortilla vasca, croquettas de jamon and olives. $9.50
Daily Special Tapas- Chef's daily creation handmade with market fresh ingredients. $11.50
Fresh Oysters- Fresh from the ocean to your plate! $MP
Oyster Shooters – An oyster served with a dose of our Chef's special zing! $2.50 each or 4 for $9.00
ABK Ceviche- Chef's daily market selection of fish and or seafood marinated with our very own special ABK recipe. $7.50
Mejillones en Vino Blanco- Mussels steamed with garlic, white wine, chorizo, parsley served with toasted garlic bread. $8.50
Seared Lamb Chop- Grass-fed young lamb marinated in garlic and herbs, served with piperade, piquillo chimichurri and bravas. $9.00
Basque Burger- An 8oz. beef patty on a toasted bun with your choice of lettuce, tomato, onion and piperade. Served with a side of Potatoes Bravas. $8.00 (add cheese $1.00, add bacon $1.50, add avocado for $2.00)
Basque Salad- Lettuce, tomatoes, green and piquillo peppers, onion, hard boiled egg, capers, olives and a crispy ewe cheese wafer. $7.50 (add grilled chicken $2.00, add grilled shrimp $3.00)
Basque Flan- Time for dessert! Flan like Amaxi used to make. $5.00
White Wine
Domaine De Mourchon Cotes du Rhone Blanc, France, Viognier Blen, 2013 GLASS- $6.50 BOTTLE- $37
True Myth Chardonnay, Edna Valley San Luis Obispo, 2013. GLASS- $8.50 BOTTLE- $47
Pazo San Mauro Albarino, Rias Baixas Spain, 2013. GLASS- $10 BOTTLE- $58.
K5 Arginano Txakolina, Hondarribi Zuri Spain, 2013. GLASS- $10 BOTTLE- $58
Red Wine
Force of Natur Cabernet Sauvignon, Paso Robles 2013. GLASS- $6.50 BOTTLE- $36
Marques De Vargas Rioja Reserva Spain 2009. GLASS- $7.50 BOTTLE- $43
Alejandro Fernandez Dehesa La Granja, Castilla y Leon Spain, 2007. GLASS $8.50 BOTTLE- $49
Enrique Foster 'Ique' Malbec, Mendoza Argentina, 2013. GLASS- $9 BOTTLE- $52.
Marques De Vargas 'V' Rioja Grianza Spain, 2011. GLASS- $9.50 BOTTLE- $55
Ampelos Pinot Noir, Santa Rita Hills Santa Barbara, 2013. GLASS $10.50 BOTTLE- $61
Basque Libations
Kalimotxo- Red wine and Coca Cola, traditionally enjoyed during Basque festivals such as the San Fermines Festival in Pamplona, Spain (Running of the Bulls.) $6.00
Sangria- Red wine macerated citrus and stone fruit. $6.50 or pitcher- $32
Beer, coffee, tea, juice and soda available.